Volunteering
Les Jardins de Doris also needs volunteers. No need to be an expert in horticulture, just love life, nature, flowers, people. 
Call us, come and see us, you will be greeted with enthusiasm. Contact us: info@jardinsdedoris.ca 
---
Participate in a day of clean-ups
Raise awareness and mobilize citizens for a charitable cause. 

This day is a means of conviviality, exchange, and to experience in a concrete way the meaning of the word solidarity!  Maybe you will develop a new passion. 
Follow our Facebook page to find out when the next cleanup day will take place.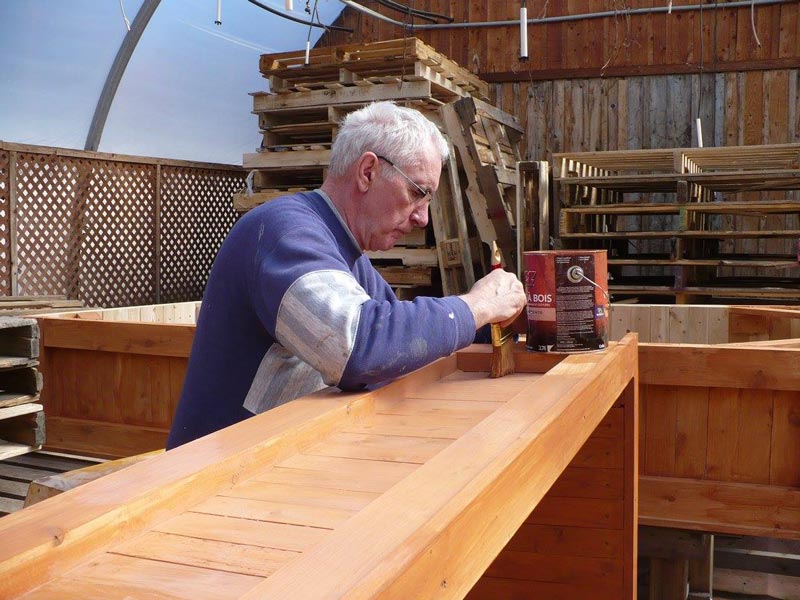 ---
A special thank you to our volunteers
Thank you for your commitment!
Dear volunteers and partners, we would like to take a moment to say thank you for your involvement in Les Jardins de Doris. Your time, energy and unwavering commitment are extremely valuable. You play a vital role in the success of Les Jardins. We are very grateful and pleased to be able to count you.
Our generous volunteers:
Pierre Aubut
Dr Denis Bernier
Gaétan Bérubé
Gilles et Louiselle Bouffard
Marie Fortin
Marie Claire Gagné
Gilbert Lévesque
Bernard Tremblay
Marielle Truchon
Dr. Jean Watters
Renée Watters
Vanessa Pelletier
Become a member of Les Jardins
Treat yourself to all the blooms of the season
The Gardens are a beautiful living fresco! From June to October, the gardens change as they bloom. In addition, by becoming a member, either with a family, individual or senior card, you will be able to access the site.
---
Supporting Les jardins by becoming a partner
Through your involvement, you make a difference to ensure the sustainability of Les Jardins for the benefit of present and future generations. 

In recent years, we have experienced exceptional growth. Les Jardins de Doris is now recognized as the 15 most beautiful gardens in Quebec. To achieve our goals, Les Jardins needs the support of donors and partners, because without this essential contribution, many projects would not see the light of day.
Now more than ever, Les Jardins de Doris needs your support. Your donation will make a difference. Become one of the benefactors of Les Jardins! Thank you for your generosity.